Undergraduate
The School of Biology & Ecology (SBE) is one of the departments in the college of Natural Sciences, Forestry, and Agriculture (NSFA).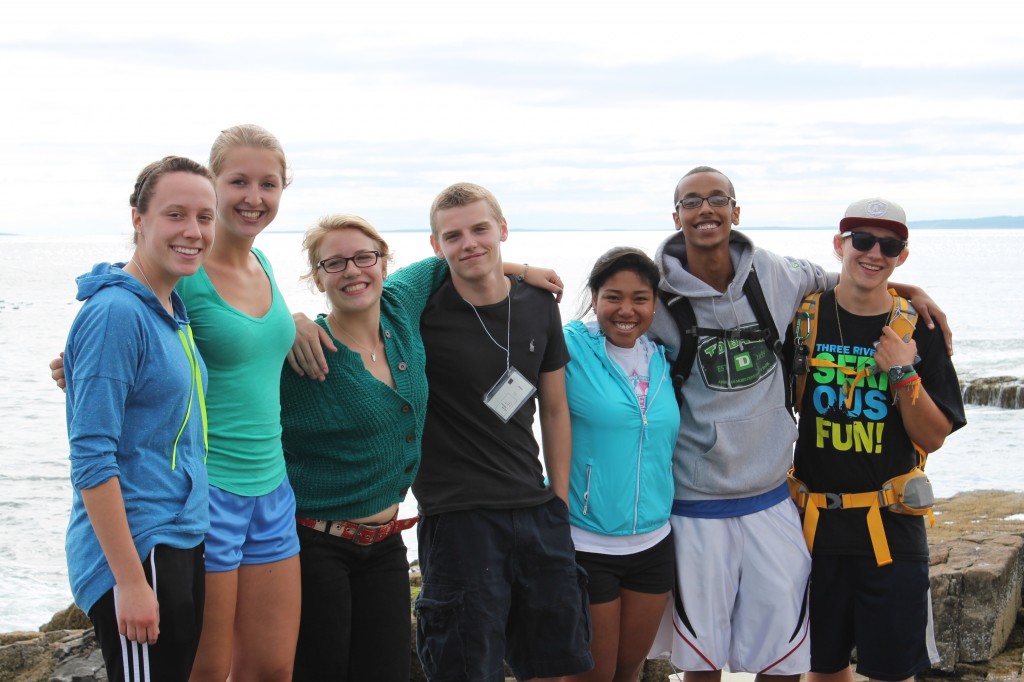 Program Strengths
Supportive, knowledgeable faculty
Variety of  choices to prepare students for a wide range of careers
Research opportunities and extensive hands on learning opportunities
Easy access to field research sites
Excellent preparation for health professions and graduate school
The School of Biology and Ecology offers four majors, four minors, and two concentrations which allow students to tailor their interests to match their degree program.
| | | |
| --- | --- | --- |
| Majors | Minors | Concentrations |
| | | |
Student Learning Outcomes
Biology, Botany, and Zoology majors:
The School of Biology and Ecology curricula for Biology, Botany, and Zoology  majors, both BA and BS, emphasize the broad knowledge base and skills to analyze information across disciplines as is required for modern biology, with knowledge of new approaches and new technology. Each and every student, whether they focus on plants, animals, ecology, human health, insects, or other areas, leaves the University of Maine as a well rounded biologist able to enter a broad array of career fields.
Student learning outcomes are aligned with those recommended by the American Association for the Advancement of Science and the National Science Foundation with the input of more than 500 biology faculty, and articulated in Vision and Change in Undergraduate Biology Education: A Call to Action (www.visionandchange.org).
Key concepts are emphasized throughout the curriculum:
Evolution

Pathways and transformations of energy and matter

Information flow, exchange, and storage

Structure and function

Systems
Students gain key competencies:
Ability to apply the process of science

Ability to use quantitative reasoning

Ability to use modeling and simulation

Ability to tap into the interdisciplinary nature of science

Ability to communicate and collaborate with other disciplines

Ability to understand the relationship between science and society
Medical Lab Sciences majors:
Students will be able to apply their understanding of the fundamentals of chemistry and biology to explain the key principles of biochemistry, microbiology, and pathology.
Students will demonstrate competent use of appropriate technology and procedures to observe and accurately characterize physiological functions of patients.
Students will be able to consistently develop strategies to produce accurate and/or feasible solutions to complex quantitative and qualitative problems.
Students will demonstrate competency in the ability to work well both independently and collaboratively and to conduct, analyze and report findings.
Students will exercise responsible and ethical conduct in testing and research demonstrating honesty, accuracy, efficiency, and objectivity while upholding the highest standards of integrity and professionalism.
Students will be able to successfully demonstrate synthetic and integrative thinking when applying their knowledge to identify diseases from a variety of tests and results.
Students will be able to effectively, clearly and accurately communicate findings in both written and oral forms, including but not limited to acquisition and maintenance of data records and current knowledge of the field.
Other helpful quick links: