Seminar Series
Upcoming Fall 2021 Seminars
This fall's seminars will be held in person at 2 pm in Room 102 Murray Hall, unless otherwise indicated.
Oct. 15      Dr. Laura Jackson, Integrative Data Scientist, Maine EPSCoR: "Making Morphology Computable: Developing Evolutionary Phenomes Using Trait Ontologies." Host – Andy Rominger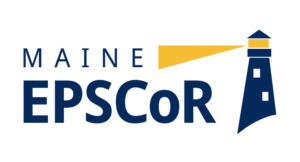 Oct. 22     No seminar – SBE department meeting
Oct. 29     Dr. Julia Nowack, Liverpool John Moores University: "Risks and benefits of torpor use in a changing world."
Host – Danielle Levesque. (via Zoom – link will be shared prior to this seminar)
Nov. 5      Dr. Kevin Kohl, University of Pittsburgh. "Who's in charge here?: Microbial contributions to animal physiology, ecology, and evolution." Hosts – Sue Ishaq (School of Food and Agriculture) and Danielle Levesque
Nov. 12    Dr. Allison Barner, Colby College: "Experimental and computational approaches to the interconnectedness of nature." Host – Erin Grey
Nov. 19    No seminar – SBE department meeting
Nov. 26    No seminar – Thanksgiving break
Dec. 3      Dr. Matt Ayres, Dartmouth College: "Forest pests and their management in the Anthropocene." Host – Angela Mech
Dec. 10.    No seminar – SBE department meeting
Previous Fall 2021 Seminars:
Sept. 3      Newbie Faculty Narratives, featuring 3-minute talks by SBE faculty Angela Mech, Dudu Meireles, Matt Chatfield, Erin Grey, Jared Talbot, Phil Fanning, Amanda Klemmer, and Andy Rominger
Sept. 10    No seminar – SBE department event
Sept. 17    Dr. Alexis Mychajliw, Middlebury College: "The Lost World of Caribbean mammals: Quaternary extinctions and current threats." Host – Jacquelyn Gill.
Sept. 24    No seminar – SBE department meeting
Oct. 1        Karen Pelletreau, Ph.D. and Sara Henry, M.Ed., UMaine CITL and Student Accessibility Services: "Universal Design for Learning." Host – Anne Dieffenbacher-Krall
Oct. 8        Dr. Scott Pavey, University of New Brunswick: "GEN-FISH, a Canada-wide initiative to develop eDNA technology and methods for Canada's freshwater fishes."
Host – Mike Kinnison 
Photo credit: Rob Blanchard, UNB