Graduate
Graduate Program Information
Research Focus Clusters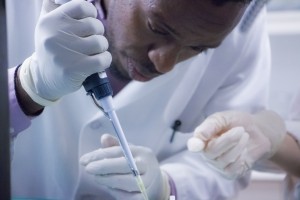 The School of Biology and Ecology hosts ongoing research focused on seven clustered areas. These pages will help you identify the various cluster topics and locate faculty doing research in your area of interest.
Research Focus Clusters for Graduate Study
Current Students
Current students can find information here regarding comprehensive exams, joint graduate programs, academic appeals, and administrative information, among other resources.
Program Requirements
Here you will find general requirements, as well as specific degree requirements, for the four Ph.D. and four M.S. degree programs offered by the School of Biology and Ecology.
4+ Combined BS and MS
Learn about opportunities to obtain both B.S. and M.S. degrees in five to six years, compared to seven years or longer if using the traditional route. If you are highly dedicated, this option could save you time and money!
Combined BS and MS Degrees in Botany, Entomology, and Zoology (Four Plus Program)
Interdepartmental Plant Sciences Program
Plant Science expertise spans multiple academic units at the College of Natural Sciences, Forestry, and Agriculture, and your research and graduate program can also. Explore the many options you have for obtaining a plant-focused advanced degree.
Interdepartmental Plant Sciences Program
Financial Support
The School of Biology and Ecology tries to support all of its graduate students financially through teaching assistantships and research assistantships. It automatically considers any applicant to the graduate program for these assistantships unless he or she indicates no need for financial support.