Building Career Options with a B.A. in Biology, Zoology, or Botany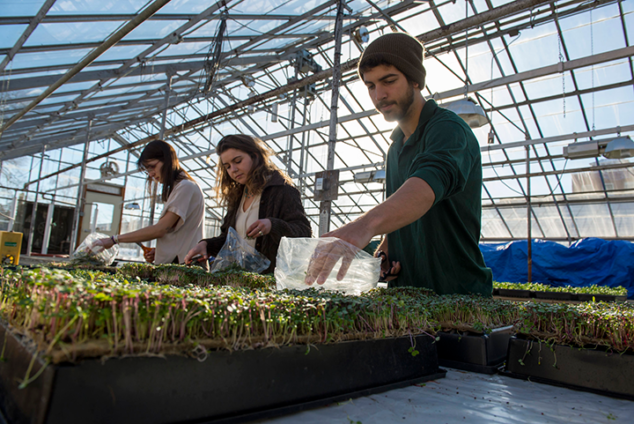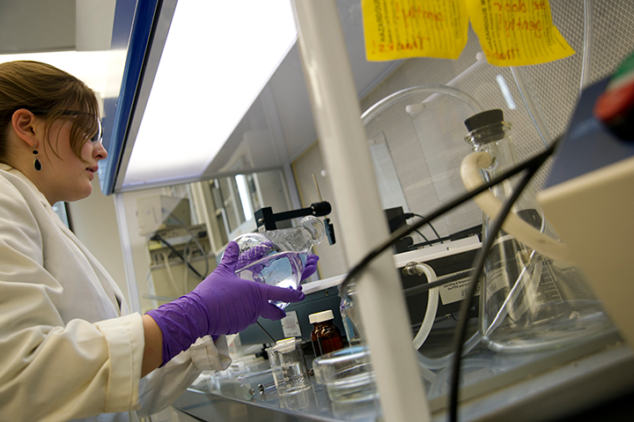 Expertise in Biology, Zoology, or Botany is essential to ensure that sound science is the foundation for public policy, laws, regulations, business decisions, natural resource management, and communication about scientific ideas and issues. Educators, artists, writers, lawyers, economists, public policy makers and politicians, and businesspeople in green industries, pharmaceuticals, biotechnology, and agribusiness greatly benefit from a strong background in science.
Pairing a B.A. with a second major or minor builds strength for careers in education, communication, policy, law, or business. In addition, the critical thinking, reading, and writing skills gained through courses in humanities and social sciences significantly contribute to a career in science.
Students are encouraged to explore career options through the University of Maine Career Center and with their academic advisor.
A minor or second major that adds breadth to the academic program by developing skills and knowledge outside of the primary major can make a student stand out from the pack.
The School of Biology and Ecology offers both B.S. and B.A. degrees in Biology, Botany, and Zoology. Both degrees provide a strong background in biological sciences. They have the same
requirements in biological sciences and differ only in the level of chemistry, mathematics, physics, and social sciences required.
The B.S. requires more in-depth study of chemistry, math, and physics while the B.A. requires more in-depth study of social sciences and humanities. The B.A. ensures a broad societal context through a liberal arts education.
B.A. vs B.S. requirements for Biology, Zoology, and Botany:
 
B.A.
B.S.
Biology
35 credits
Math
Statistics and one additional quantitative literacy course
Statistics and Calculus
General Chemistry
1 semester
2 semesters
Earth, Chemical & Physical Systems
2 semesters
2 semesters Organic Chemistry, 2 semesters Physics
 
A minor or second major in an approved subject
 
---
Suggested majors/minors to pair with a B.A. in Biology, Zoology, or Botany toward different career paths
Education, Museums, Environmental Education Centers
BA in Secondary Education
Minor in Education
Minor in Theatre
Writing, Editing, Publishing
Minor in English
Minor in Journalism
Minor in Creative Writing
Illustration, Design, Art
Minor in Graphic Design
Major or Minor in Studio Art
Business
Minor in Accounting
Minor in Business Administration
Minor in Resource and Agribusiness Management
Minor in Marketing
Minor in Management
Law
Minor in Legal Studies
Public Policy, Government Agencies, Non-Governmental Organizations, Resource Management
Minor in Political Science
Minor in Political Theory
Minor in Philosophy
Minor in Sociology
Minor in Anthropology
Minor in Economics
Minor in Ethics and Political Philosophy
Minor in International Affairs
Minor in Marxist and Socialist Studies
Minor in Leadership Studies
Minor in Renewable Energy Science and Technology
Numerical Methods and Data Analysis
Minor or Major in Mathematics
Minor or major in Computer Science
Minor in Statistics
Public Relations
Minor in New Media
Minor in Media Studies
A minor or major in any foreign language
---
"I completed an undergraduate B.A. degree in
ecology and was accepted directly into a doctoral
program in biological sciences at Dartmouth
College with a full graduate fellowship. There was
no question about my undergraduate preparation
for graduate studies."
Professor Christopher Cronan,
author of the textbook
Ecosystem Biogeochemistry – Element Cycling in the Forest Landscape
"Areas of law, such as biotech, environmental and
climate, agricultural, food, pharmaceuticals,
genetics, and patents benefit from expertise in
biology. A B.A. in Biology, Botany, and Zoology is
a great start to a law career."
Professor Mark Brewer,
Political Science,
Coordinator of Minor in Legal Studies
---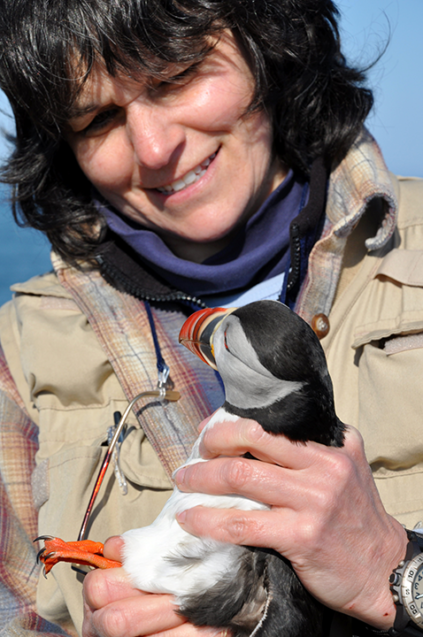 "Social sciences promote development of the
communication skills and critical thinking that are
essential to all stages of science. The non-science
courses that were part of my Biology B.A. studies
were just as instrumental in helping me win
research grants and publish papers as any of the
science-based courses were."
Professor Rebecca Holberton,
Lab of Avian Biology