New Course Offering Fall 2022 BIO 597-0001 (Lecture) and Bio 597-1001 (Lab): Insect Taxonomy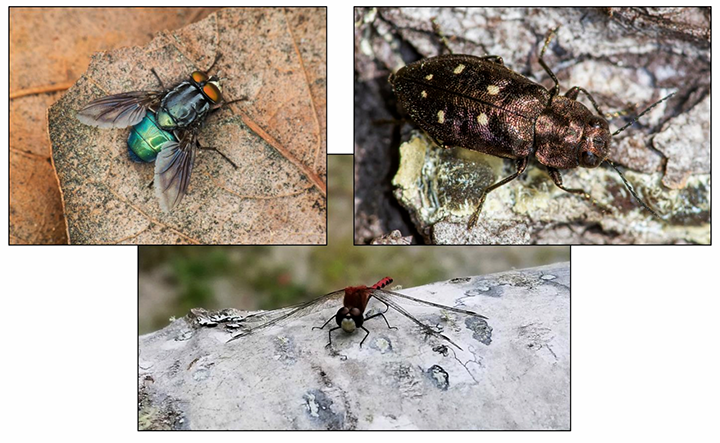 This course provides students with a theoretical and practical understanding of insect diversity and classification. Lectures will discuss systematics, use of identification tools, nomenclature, history of insect classification, and biology and evolutionary history of hexapod orders. Labs will cover the key taxonomic characteristics of northeastern families, collection methods, and curation techniques. Outdoor labs and an insect collection will be required. Credit Hours: 4
This course is open to seniors and graduate students that have completed a general entomology course. This class may be of particular interest to students in Entomology, Ecology & Environmental Sciences, Zoology, Environmental Horticulture, Wildlife Ecology, Botany, Biology, and Forestry.
**This course will count as an Insect Specific course towards the Entomology concentration or minor**
Prerequisites: A General Entomology course (grad or undergrad level; e.g. BIO 326 or BIO 327) Schedule: Lecture = T/Th 8 – 9:15 am; Lab = W 1 – 4:50; Fall 2022
Contact Dr. Angela Mech – angela.mech@maine.edu if you have any questions. Please contact Trish Costello (teresa.costello@maine.edu) for enrollment.