Hamley Receives NSF Graduate Research Fellowship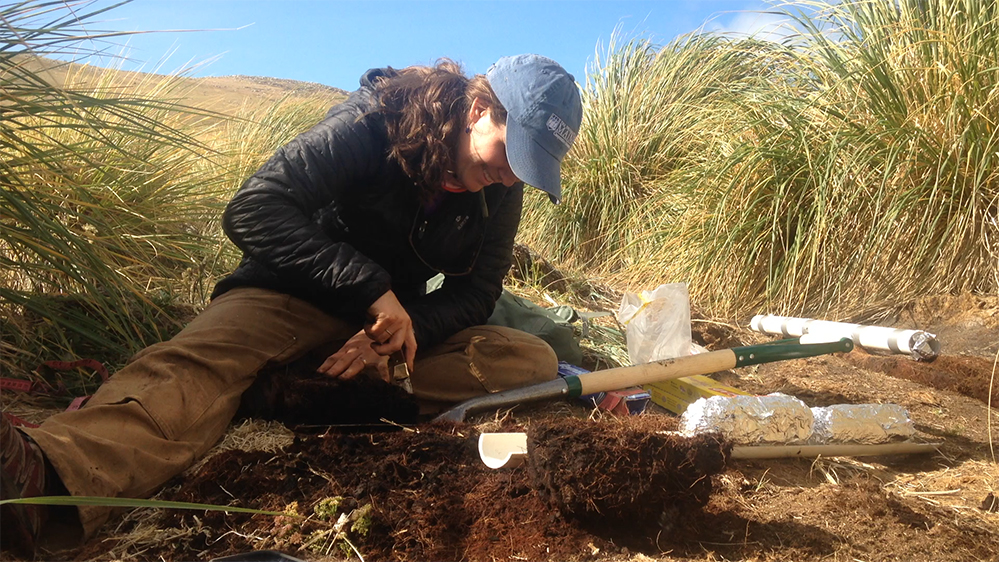 Catherine (Kit) Hamley, a graduate student under School of Biology and Ecology professor, Jacquelyn Gill, has been awarded a National Science Foundation Graduate Research Fellowship to continue her research in Quaternary studies while pursuing a doctorate degree through the Ecology and Environmental Sciences Program. Hamley's work to date has focused on the Falkland Islands where she studies an extinct, endemic fox, called the warrah. Little is known about the human history of the islands, as well as how the warrah made their way to the isolate oceanic islands. Hamley examines the charcoal record taken from peat cores, combining archaeological techniques in conjunction with paleoecological techniques, to investigate arrival times of both the warrah and humans to the islands.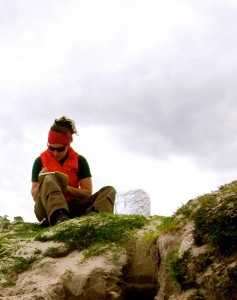 The data collected by Hamley is used to assess what sort of impact precolonial humans may have had on the landscape through the use of fire and to help understand the impacts that both introductions and extinctions have on island ecosystems. She will continue to research human-environmental interactions through time for her PhD.
The NSF Graduate Research Fellowship Program (GRFP) supports outstanding graduate students in science, technology, engineering, and mathematics (STEM) and STEM education fields by providing three years of support for graduate education. The program intends to help ensure vitality and diversity of the scientific and engineering workforce of the United States. Out of more than 17,000 applicants, Hamley is one of 2,000 students who received a fellowship, given to those who demonstrate potential for significant research achievements in STEM and STEM education.
Congratulations to Kit Hamley!