SBE Faculty Members Receive Promotions
Congratulations to  School of Biology and Ecology faculty members that have been approved by the University of Maine System Board of Trustees for promotion and/or tenure.  The faculty were nominated by President Susan J. Hunter based on a peer and administrative review of their teaching, research and public service.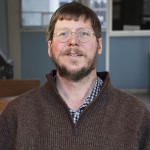 Brian J. McGill has been promoted to professor of biological sciences, previously an associative professor. McGill teaches Bio 205- Maine Natural History and two graduate courses: community ecology and advanced biometry.  His research focuses on large-scale ecology and global change.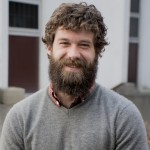 Brian Olsen was promoted to associate professor with tenure of biology and ecology, previously an assistant professor.  Olsen currently teaches Bio 200- Biology of Organisms, Bio 434- Avian Biology and Ecology and EES 590- a graduate student discussion course on ecology and evolution.  His current research focuses on the evolution and ecology of tidal marsh birds.