NSFA 2015 Faculty Award Winners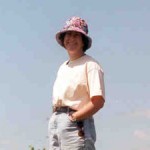 Seanna Annis, associate professor of mycology, has been awarded the 2015 Outstanding Public Service Award from the College of Natural Sciences, Forestry, and Agriculture.
Her research laboratory examines the genetic diversity, physiology and molecular biology of various fungal pathogens and applied aspects of control of fungi that attack low-bush blueberry plants.
Annis maintains a network of 15 weather stations placed in blueberry fields around Maine.  These stations are used to provide disease forecast for mummy berry disease and Botrytis blight, which are widespread ailments to low-bush blueberries.  The stations are also used to report frost conditions and gather data comparing weather to disease severity in order to understand effects of weather on disease. Other projects include research-involving identification of fungal contaminants found in maple syrup.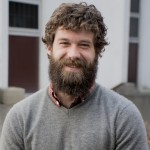 Brian Olsen, assistant professor of biology and ecology, has been awarded the 2015 Outstanding Teaching Award by the College of Natural Sciences, Forestry, and Agriculture.
Olsen is currently teaching Bio 200- Biology of Organisms, Bio 434- Avian Biology and Ecology and EES 590- a graduate student discussion group on ecology and evolution.
His current research focuses on the evolution and ecology of tidal marsh birds. Specifically, he is measuring the effects Hurricane Sandy had on tidal marsh bird communities in order to predict what kinds of communities are likely to be impacted by storms in the future.  "Dr. Olsen is a gifted and committed teacher, whose contributions embody the quality and spectrum of learning outcomes that distinguish the UMaine experience," said Michael Kinnison, SBE professor of evolutionary applications. "Consistent with his talent and approach in the classroom, Dr. Olsen does a great job presenting his teaching philosophy, approaches and successes in a clear, insightful, and even entertaining fashion."
The awards will distributed at the NSFA faculty banquet on April 22 in 100 Nutting Hall.