2014 SBE Graduate & Faculty Awards!
It has been a busy year for SBE graduate students and faculty!
Graduate student awards:
Gabriel Al-Najjar, MS in ZOO (Entomology) with Dr. Frank Drummond and me, was awarded a UMaine IPM Grad student grant for his work on spotted wing drosophila.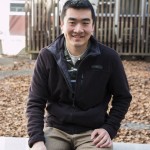 Matthew Altenritter, a PhD in BioSci working with Dr. Mike Kinnison, was awarded an Inez Boyd Environmental Research Award from the Penobscot Valley Chapter of the Maine Audubon Society.
Alex Bajcz, PhD student in EES with Dr. Frank Drummond, was awarded a Chase Distinguished Research Assistantship (CDRA).
Lee Beers, PhD Student in BIO (Plant Sciences) with Dr. Frank Drummond, was awarded a $150K grant on blueberry genetics from NIFA.
Kalyn Bickerman, PhD student in EES, was awarded a $12K grad student grant on bumble bee health from USDA/SARE program.
Myles Butler, MS student in BTP, was awarded the Sarah JW Spruce Memorial Scholarship for Plant Pathology.
Corey Cole, MS student in ZOO won 3rd place in the Grad Photography Awards category at the Grad Expo.
 Mo Correll, PhD student in EES with Dr. Brian Olsen,  received 3rd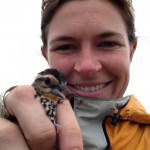 place for her oral presentation at the Grad Expo this spring.
Dulcinea Groff, PhD student in EES with Dr. Jacquelyn Gill, received a competitive scholarship to attend ISOCAMP, and was accepted into the IGERT program.
Jen Lund, MS student in entomology with Dr. Groden, was awarded the College of NSFA Graduate Student Award for Outstanding Service this evening.
Spencer Meyer, PhD in Forest Resources co-advised by Drs. Chris Cronan and Rob Lilieholm, received the NSFA Outstanding Graduate Student, President's Research Impact Award, and the Grad Expo UMaine Innovation Award.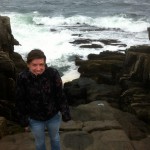 Kaitlyn ODonnell, a MS student in Entomology with Dr. Groden, received 1st place for her presentation in Gerald N. Lanier student forum, Northeast Forest Pest Council Conference in Quebec City last month, and will be awarded the DeBoo scholarship for forest entomology.
Kate Ruskin, a PhD student in EES working with Dr. Brian Olsen, received 1st place in the student presentation awards at the Borns' Symposium in CCI this spring.
Sean Rune, a MS student in EES working with Dr. Becky Holberton, received a grant award from the Eastern Maine Conservation Initiative for his project "Using Automated VHF Telemetry to Study Shorebird Migratory Behavior and Habitat Use in Eastern Maine Estuaries."
Corianne Tatariw, a PhD student in EES working with Dr. Kevin Simon, received the Dr. Miroslaw M. Czapowskyj Scholarship from FSA.
Distinguished Faculty Awards: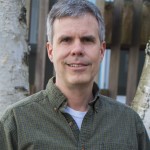 Mike Kinnison was honored by the College of Natural Sciences, Forestry and Agriculture Teaching Excellence Award.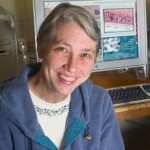 Mary Tyler was recognized this semester with an ADVANCE Career Recognition Award.