Dr. Mary Tyler Selected for Advance Career Recognition Award!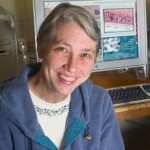 Congratulations to Dr. Mary Tyler, School of Biology & Ecology professor, for being selected for the  Advance Career Recognition Award! The advance Rising Tide Center will be hosting a lunch during which Dr. Tyler will be presenting a talk on her efforts on implementing inquiry based learning on Thursday, March 27  from 12:00-1:00 pm in the Coe Room, Memorial Union.  The title of her talk is Students are scientists: Implementing inquiry-based learning.
Dr. Tyler will describe the transition to inquiry-based learning in one of UMaine's largest introductory laboratory science courses, Biology 100.  She believes that fostering individual creativity in large classes is not only possible, but serves as an effective and motivational teaching-learning strategy.
Buffet lunch will be provided – Registration Required RSVP to the Rising Tide Center: 581.3439 or risingtide@maine.edu.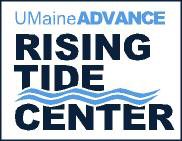 There will also be a reception, panel discussion, and presentation of the awards by the Provost on April 16 from 2:00 P.M. -4:00 P.M. in the Wells Conference Center, Room 1.  The panel discussion will feature ADVANCE Career Recognition Awardees: Challenges and Opportunities for Women in Science.  Award Ceremony & Public Reception will be immediately followed by the panel discussion.