Scholarship Opportunity for UMaine Students!
Scholarship opportunity from the Penobscot Valley Chapter of Maine Audubon!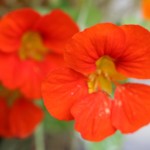 The Penobscot Valley Chapter of Maine Audubon (PVC) invites enrolled University of Maine students to apply for the 2014 Inez Boyd Environmental Research Award.  The award is named in honor of the late Inez Boyd, one of the chapter's original founders, a lifelong environmentalist, and an inspirational leader who worked tirelessly to make her community a better place for all living creatures.
PVC will award up to $1000 in April 2014 to support undergraduate or graduate academic research relevant to its mission: conserving wildlife and wildlife habitat by connecting people to our regional natural heritage, through enjoyable and meaningful activities that educate and promote greater environmental awareness.  Special consideration will be given to research projects that strengthen ties between the University of Maine, Fields Pond Audubon Center, and the Penobscot Valley Chapter of Maine Audubon.
Deadline for submission is March 28, 2014.
For eligibility guidelines and a downloadable application click here.