SBE Faculty Members Receive Awards
Congratulations to the three SBE Faculty members who received Faculty Awards in 2013!
Dr. Francis Drummond, professor of Insect Ecology and Insect Pest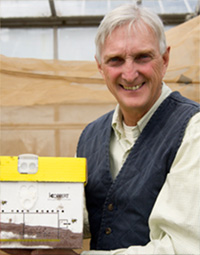 Management, received the 2013 Presidential Research and Creative Achievement Award.  Drummond's professional achievements were recently featured in the Bangor Daily news highlighting his research on the genetics of blueberry production and pollination in order to address the colony collapse disorder in honeybees.  Along with several UMaine colleagues, Drummond researched and developed organic methods for blueberry production, becoming the only complete organic insect pest management plan for wild blueberry growers in North America.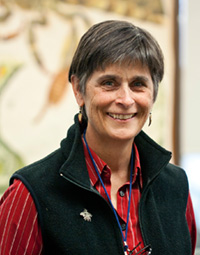 Ellie Gordon, professor of Entomology and director of the School of Biology and Ecology, received the Outstanding Public Service Faculty Award. Dr. Gordon's research on the biological control  of the Colorado potato beetles has impacted Maine's potato industry immensely without the use of harmful chemicals. Her work also includes research on invasive species such as lily leaf beetles, European fire ant, European corn borer, and emerald ash borer.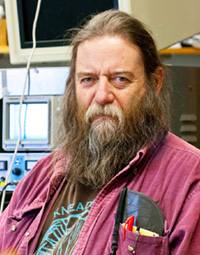 Harold Dowse, Professor of Biological Sciences as well as cooperating Professor of Mathematics and Statistics, received the Outstanding Teaching Faculty Award. Professor Dowse teaches a variety of different courses, including comparative anatomy, parasitology, biomedical instrumentation, and Introduction to Neuroscience. "There is a wealth of things that happen through a career of teaching that can make you feel really good about what you do.  But topping the list for me is when I work hard with a serious student …when it all comes together and they suddenly head for the top of the pack, you just can't beat that." explains Dowse about the most gratifying part of teaching.
Congratulations to all other Faculty award winners!