SBE Video Contest Winners Announced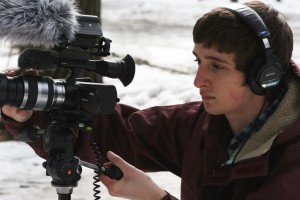 The winners of the SBE video contest have been announced. The following students will be making videos that highlight various aspects of the School of Biology and Ecology:
Zachary Batz
Kimberly Dao
Matthew Jones
Hillary Morin
Alexandra Perry
Jenny Shrum
Winners will work in collaboration with the BioMediaLab to create the 2-3 minute videos, which will be featured on the SBE Web site and on the interactive video display in the Murray Hall foyer. All winners will receive a $500 stipend upon completion of the videos.
The videos can be expected to appear as they are completed over the summer. We will announce the videos on the SBE website as they are released.
Thanks to everyone who submitted video proposals.