SBE Student Summer Plans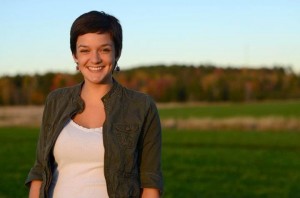 SBE third-year undergraduate India Stewart will be working at the Jackson Laboratory in Bar Harbor this summer as a Resident Assistant for the Summer Student Program. She will be working directly with 33 high school and college students from around the U.S. and the world, helping them with research and showing them around Maine including trips to Baxter State Park and in the surrounding Acadia National Park.
Stewart will also be dedicating 20 hours a week to her own research, mostly on multiple sclerosis. She was previously part of the Jackson Laboratory Summer Student Program two years ago where she started her research on multiple sclerosis, an autoimmune disease that affects the brain and spinal chord. "It was the best summer of my life," she said. Stewart explained her passion for research in multiple sclerosis. "I have a dear friend who suffers from it, so this is a way for me to do something," she said. Stewart is part of the Tufts University Maine Track Program and her time at Jackson will help her immensely in her path to medical school.
Stewart's experiences at Jackson Lab has been especially enjoyable because of the surrounding Acadia National Park and the world-renowned researchers with whom she has worked, and will be working with this summer. Students who are part of the Summer Student Program have opportunities to conduct independent research under the guidance of staff scientists. Stewart has been able to take the knowledge she gained in SBE and incorporate it into her research. The faculty in SBE has also promoted the program very well, according to Stewart.
Photo credit: Lindsay Heald