Víctor Ortega Jiménez
Assistant Professor of Integrative Avian Biology and Biomechanics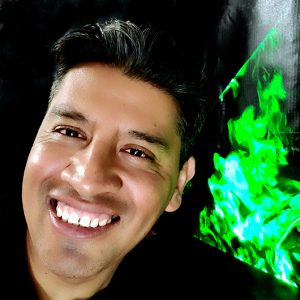 Degree: Ph.D. 2009, CICESE, Ensenada, Mexico.
Office/Lab: 221 Murray Hall
Phone: 207.581.2526
Website: Ornithopterus LAB (https://ornithopterus.com)
Email:  vortex@maine.edu
Research Topic: Animal locomotion, extreme environments, complex flows, air-water interface, Electrostatics.
Research Program: My research focuses on the study of animal movement in extreme environmental conditions, such as heavy rain, turbulence, or dust storms, with emphasis on birds and insects. I am also interested in animals living on the air-water interface,
as well as the effects produced by electrostatic forces on small organisms.
Creativity-driven science is encouraged in my lab.
Publications list: https://ornithopterus.com/papers/