Dr. Hamish Greig & Dr. Jacquelyn Gill Join SBE Faculty
The school of Biology & Ecology is pleased to welcome two new faculty members to the team!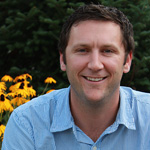 Dr. Hamish Greig, Assistant Professor of Stream Ecology, will be teaching Bio 430- Ecology and Systematics of Aquatic Animals this fall, which is offered to undergraduates as well as graduate students.  Professor Greig's research focuses on community ecology, environmental gradients, and global change using freshwater ecosystems to understand these factors.  Professor Greig received his Ph.D. from the University of Canterbury in New Zealand.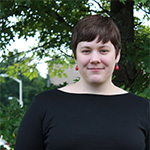 Dr. Jacquelyn Gill, Assistant Professor of Paleoecology and Plant Ecology will not be teaching this fall, but will be teaching Bio 476 Paleoecology for the spring semester.  Next fall, she will be teaching Plant Ecology.  Professor Gills received her Ph.D. from the University of Wisconsin in Madison in 2012.  During the fall semester, she will be traveling to the Falkland Islands off the coast of Argentina to study how the introduction of herbivores, specifically sheep, has affected sea birds' feeding habits.  She will also be looking at how bird populations have been affected by climate change.